MSI Viking
Solutions Using the Highest Resolution Microscope in Class
This advanced equipment boasts the highest resolution macro scope available, surpassing all competitors and achieving resolutions as fine as 300 to 400 nanometers. The primary reason behind the custom design of this microscope is its capability to accommodate larger and heavier samples. With a standard stand, items up to 20 or 30 inches tall can be examined, reducing to about 5 to 10 inches in height when equipped with this custom system. It supports a motorized stage which allows for Z stacking for 3D imaging, This comprehensive system also includes components like a 20-megapixel camera, motorized focus column, various light sources, and a user-friendly interface, enhancing its versatility and utility. To learn more about this custom solution and others like it, contact us today.
Are you Looking for a Solution?
Contact One of Our Experts Today
Preparing for your success,
we provide
technology based solutions.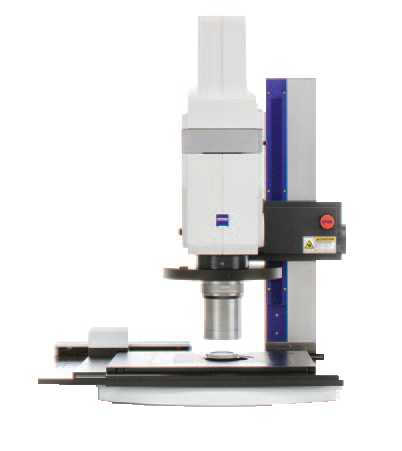 ZEISS Axio Zoom.V16
Axio Zoom.V16 combines a 16x zoom with a high numerical aperture of NA 0.25, moving to the forefront of all known stereo and zoom microscopes.
Very high aperture in the medium zoom range already.
Superior brightness in large object fields and view complete model organisms in fluorescence contrast.