FREE 1-Day Training Event in Charlotte
firstname, Discover the World of 3D Scanning!
When: November 9, 2023, 8:30 am - 3:00 pm
Where: Portal, UNC Charlotte's Industry-University Partnership Facility
9319 Robert D. Snyder Rd, Charlotte, NC 28223
Welcome to our highly anticipated workshop where technology meets innovation, and possibilities become endless! Join us for an exhilarating day of exploration at the Portal, UNC Charlotte's Industry-University Partnership Facility. A state-of-the-art facility for metrology and technology. Learn the benefits of Laser 3D Scanning and Structured Light Scanning, two of the most revolutionary techniques in the world of metrology.
Detailed Agenda: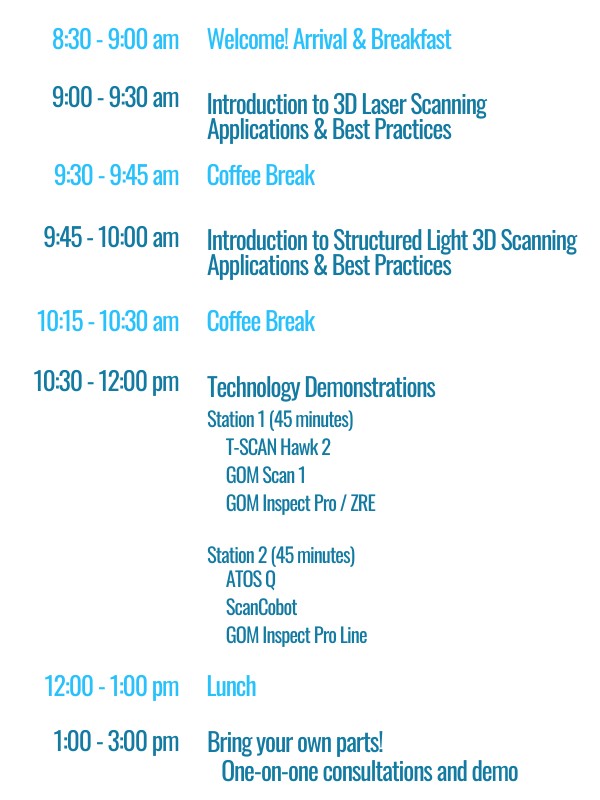 Space is limited so RSVP Today!
Each session has dedicated time for Q&A, where you can interact with our experts and dive deeper into the world of 3D scanning and your specific application.
3D Scanning Free Workshop
All Attendees* will WIN registrations as MSI Viking Gold-Level customers!


Becoming an MSI Viking Gold customer means you can save hundreds, even thousands, of dollars on all your MSI Viking equipment purchases!** You can even shop in our Online Store using your discount status!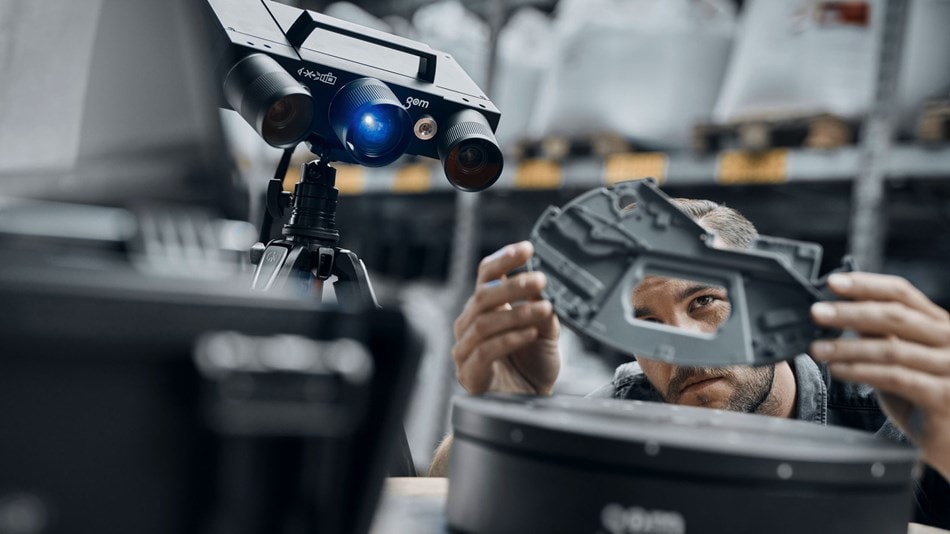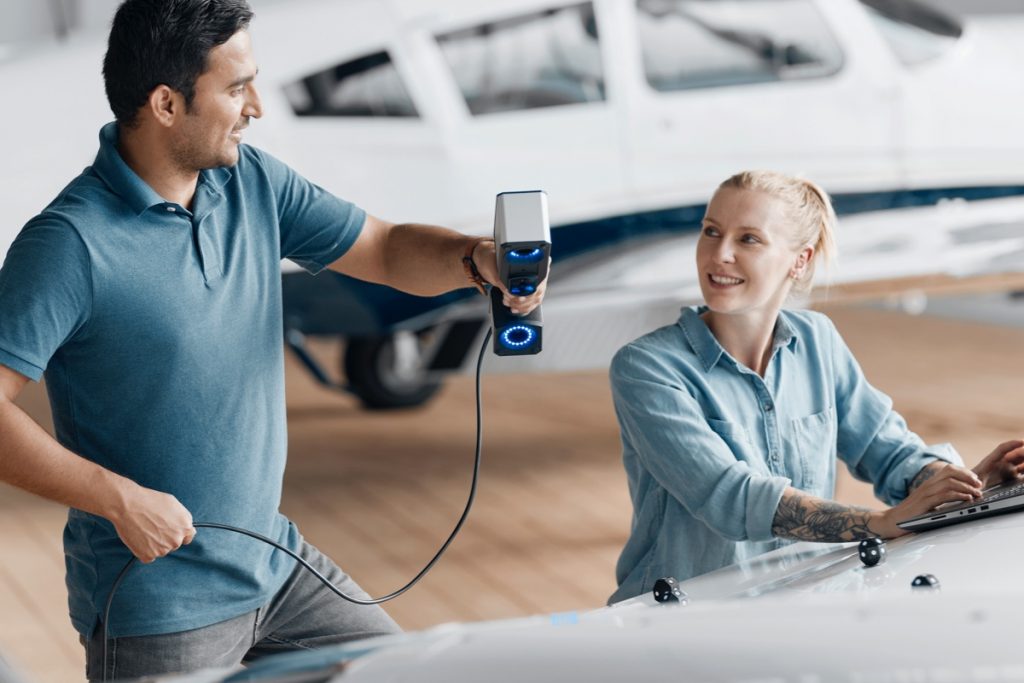 Flying Solo with the Hawk2 and GOM Inspect
Showcasing the Hawk 2 and its cutting-edge capabilities in a special demonstration, seamlessly integrated with the powerful GOM Inspect Software. Attendees witnessed the Hawk2's exceptional precision and efficiency, as it flawlessly captured and analyzed complex 3D data.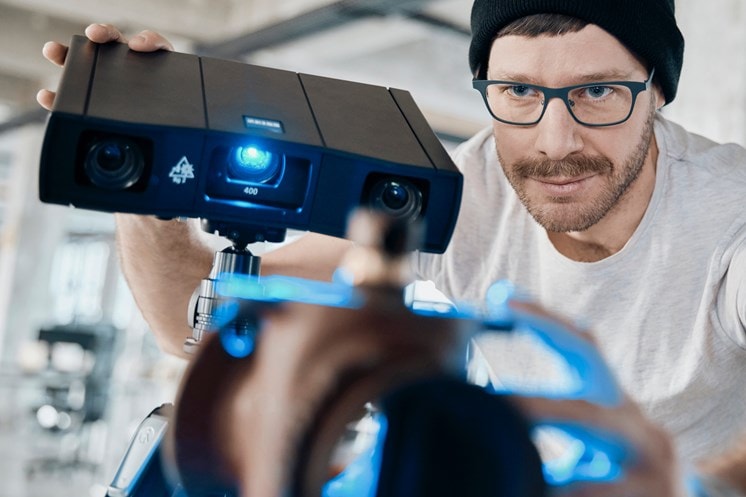 ATOS Q: Power of Possibility
The seamless integration of Atos-Q's advanced scanning technology with Zeiss' powerful software allowed attendees to experience a new level of accuracy and efficiency in 3D metrology.

MSI Viking Event

Hosted at Portal, UNC Charlotte's Industry-University Partnership Facility in beautiful Charlotte, NC
November 9, 2023.
Looking for Hotel Accommodations?
9041 Robert D. Snyder Rd, Charlotte, NC 28262
(704) 978-8000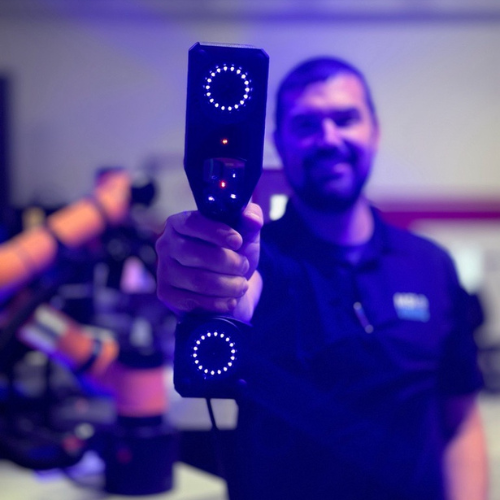 MSI Viking Solutions Engineer
About Eric Luzier
We are delighted to introduce Eric Luzier, a seasoned Application Engineer with profound expertise in the realm of metrology. With an impressive career spanning over 16 years, Eric has honed his skills in Zeiss CT, CMM, Machine Vision, SF&G, and GOM 3D scanning products. His extensive knowledge in these cutting-edge technologies has made him a sought-after professional in the industry.
Having spent 11 years contributing his talent and insights at MSI Viking, Eric has played a pivotal role in providing tailored metrology solutions for diverse clients. His in-depth understanding of solution architecture and technical sales has not only driven business growth but has also fostered strong, lasting relationships with customers. Moreover, Eric's background as a Crew Chief Instructor in the US Marine Corps for 5 years has imbued him with exceptional leadership and mentoring capabilities, further enriching his approach to guiding teams and clients alike. With a keen eye for precision and a passion for continuous improvement, Eric has also made significant contributions to quality assurance practices, ensuring unparalleled accuracy in measurement and calibration processes.
As a thought leader in the field, he is an engaging speaker, capable of communicating complex metrology concepts with clarity and enthusiasm. Join us for the #Handsonmetrology event in Canton, Michigan as Eric Luzier shares his insights and experiences, shedding light on the latest advancements in metrology and their practical applications across industries. This is an invaluable opportunity to gain a deeper understanding of metrology's crucial role in modern manufacturing and engineering processes.